20 Best NFT Projects (Ranked) | 2022
As time has changed, the world has taken an incredible direction towards modernism. The ways of living have shifted at the same pace, and these changes show the innovative mindset of humans. These ideas are for the benefit and ease of humankind and have left everyone in awe. NFT Projects are another thing that came into being through the intelligent thinking of a human.
We have followed the hype of this term all over the globe. It is because of the significance and vitality it has offered to the people of this world. This platform provides an opportunity to enhance your digital currency by buying or selling anything that can be art, music, photos, videos, or any digit file.
In NFT, a non-fungible token, you can buy anything, but interchanging that thing is not possible with the other. For instance, if you trade any card with the other, you will get a different card. However, in fungible tokens, the concept is unique. For example, if you trade one Bitcoin for another, you will get the same thing. Since 2014, NFTs have gained immense popularity worldwide. It is well-known for being used for purchasing and selling items like digital artwork.
According to the 2021 research of nonfungibletoken.com, $75.736.378 was spent on NFTs from the 10th of May to the 10th of June. NFTs can be anything. They can buy any digital art that raises excitement all over. Yes, your thoughts are on the right track. Selling good tweets is also part of NFTs. Remember when the founder of Twitter sold one for under $3 million?
It could be your point of view that people have a desire to collect digital art. Think about the man who offered $390,000 for a short video by Grimes and a person who paid $6.6 million for Beeple's video. The owner of these NFTs can copy them; however, the original piece of art is always associated with the owner.
Follow @nftisle for upcoming NFT reviews.
If you are getting interested in NFTs, you need to have a broad knowledge of them. This article will guide you from every aspect till the end. Let's no further waste any time and jump into it.
10 Best NFT Projects 2021
1. Cryptopunks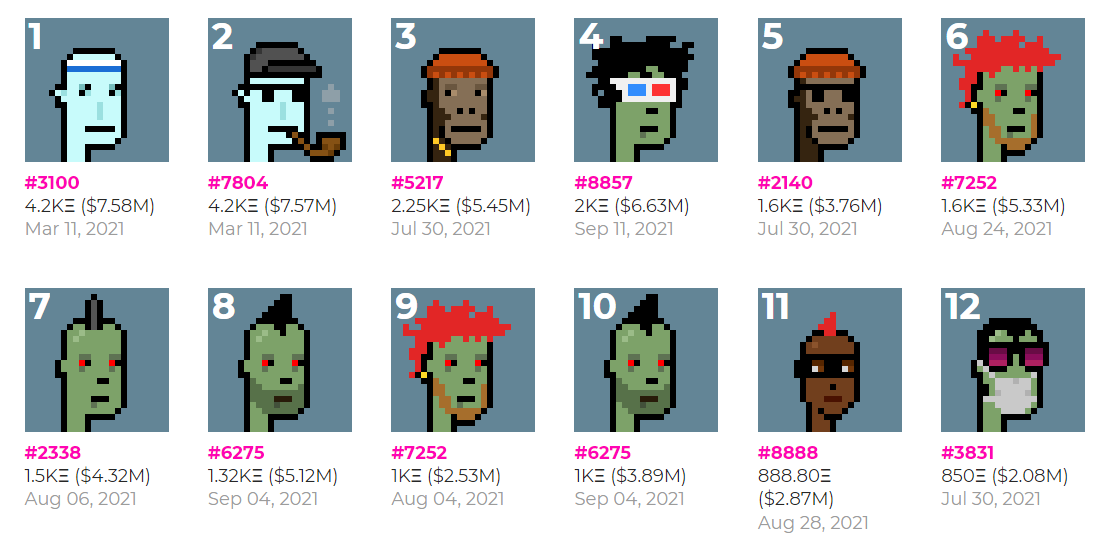 A blockchain-based NFT termed Cryptopunks debuted on Ethereum's Blockchain in 2017. American studio Larva Lab developed this NFT by the collaboration of two Canadian software developers. At the time of launch, the fixed set of 10,000 unique collectible items with proven ownership stored on the Ethereum Blockchain. It is an inspiration for the modern CryptoArt Movement and ERC-721 standards.
In Cryptopunks, there are punks you can buy, sell, or bid on. The background color of every punk shows its status. If the background of the punk is blue, it is not for sale. A punk with a purple background shows that its bid is active. In addition, the red background of the punks expresses they are for sale.
Average Price: 100.24ETH, an average of 7 days
Owners: 3091owners
7 Day Volume: 15,228.77ETH
Total Volume: 501,303.91ETH
Twitter Account: @larvalabs
Website: https://www.larvalabs.com/cryptopunks
Discord: Larva Labs
Read More: Best Ethereum Wallets Platforms
2. Cryptoadz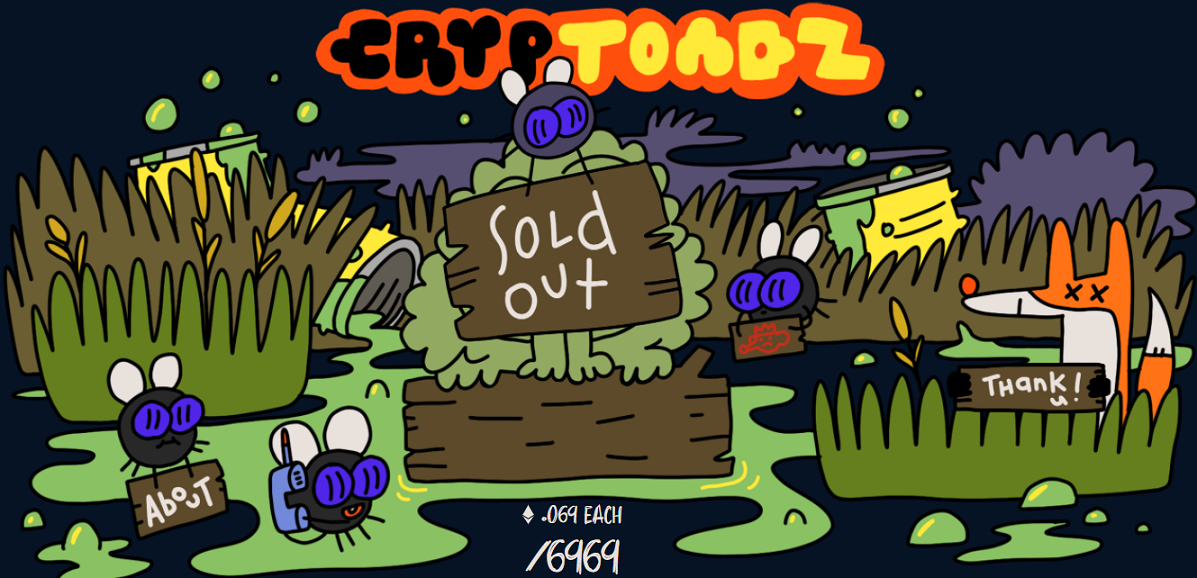 Collection of 6969 toadz, CryrtoToadz is the compilation of amphibious creatures that wander around Uniswamp and attempting to get freedom from the oppressive rule of the evil King, Gremplin. Gremplin created this NTF with the help of a group of his friends. You can use it in any way you want to.
Average Price: 1.97ETH, an average of 7 days
Owners: 2980 Owners
7 Day Volume: 6,021.16ETH
Total Volume: 11,515.72ETH
Twitter Account: @cryptoadzNFT
Website: https://cryptoadz.io/
Discord: CrypToadz by GREMPLIN
3. Sneaky vampire syndicate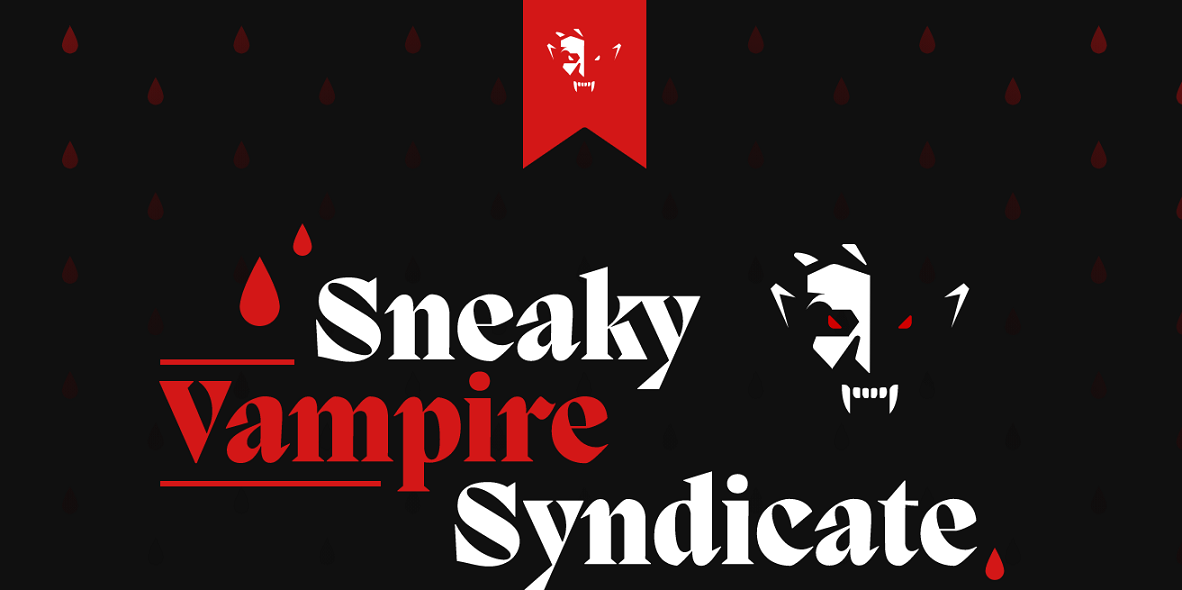 In Sneaky Vampire Syndicate, there are 8,888 vampires, and each has its traits and features. Every vampire is distinct. There is no vampire whose characteristics match the attributes of the other. The story of which these NFT works is quite interesting. There is a vampire that gets into the place known as The Liar. It is a place that is considered the home of vampires.
It is a place where the reach of the sunlight is less, and they can survive because harmful sunlight and vampire hunters cannot enter this horizon.
Average Price: 1.62ETH, an average of 7 days
Owners: 4779 Owners
7 Day Volume: 9,132.4ETH
Total Volume: 12,253.44ETH
Twitter Account: @SVSNFT
Website: https://svs.gg/
Discord: Sneaky Vampire Syndicate
4. Bored ape Yacht club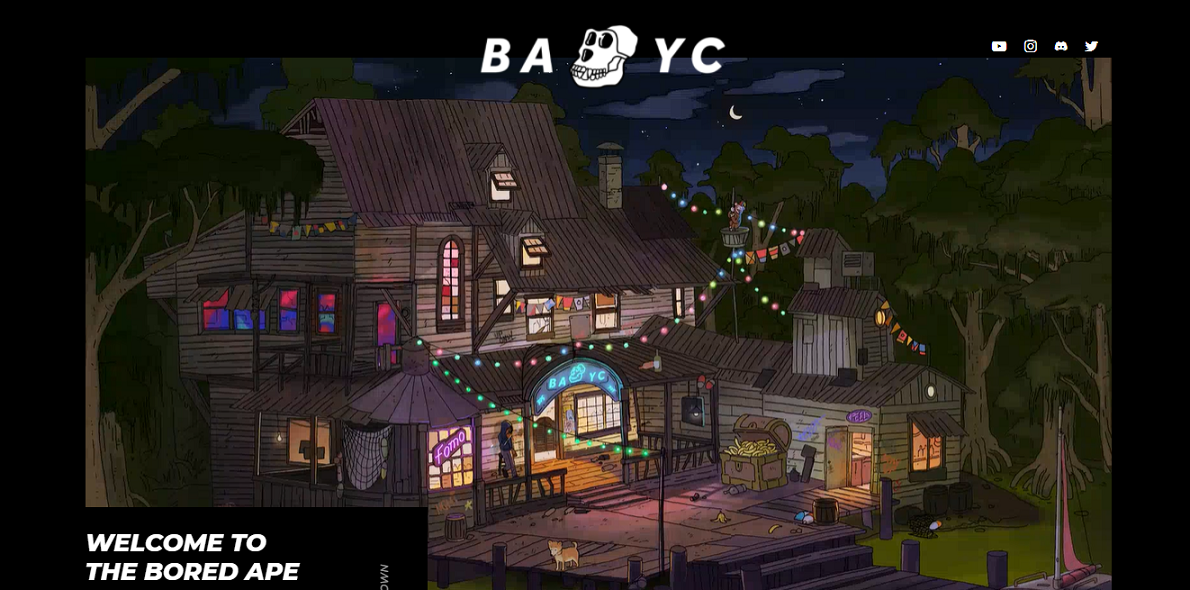 Bored Ape Yacht Club is the collection of 10,000 Bored Ape NFTs that are super-unique. They are an incredible token that inhibits the Ethereum blockchain. This Yacht Club provides a membership card to its users. Above all, they grant access to those who are part of this club and hold membership.
First, log in to the collaborative graffiti board, THE BATHROOM. Roadmap activation can help unlock future areas and perks.
Average Price: 45.06ETH, an average of 7 days
Owners: 5502 Owners
7 Day Volume: 7,029.1ETH
Total Volume: 165,116.98ETH
Twitter Account: @BoredApeYC
Website: https://boredapeyachtclub.com/#/
Discord: Bored Ape Yacht Club
5. Cool Cats NFT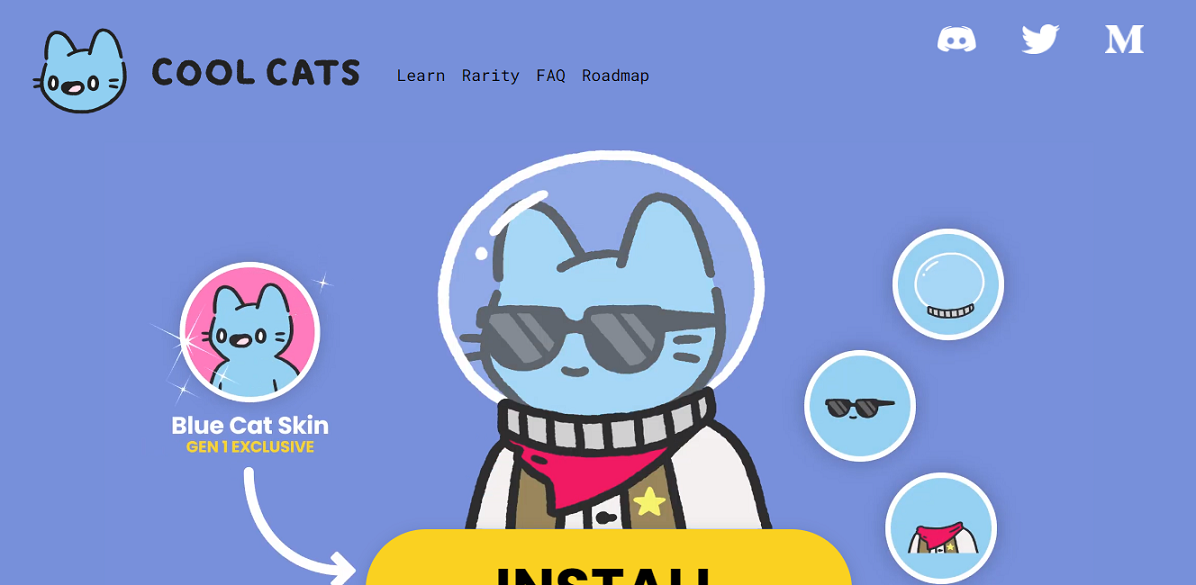 The collection of 9,999 randomly generated and bombastically curated NFTs is the Cool Cats NFT, and they exist on the Ethereum blockchain. There is an extraordinary opportunity for the holders of Cool Cats. They can only take part in events like NFT claims, community giveaways, and more.
There are certain traits and features of each cat. Further, they have various outfits, faces, and colors that make them more relaxed. The unique body, hat, face, and company of each cat is another feature of Cool Cats. These features elevate their incredibility. You can change these features as well, so the possibilities are endless.
Average Price: 7.61ETH, an average of 7 days
Owners: 4539 Owners
7 Day Volume: 6,251.69ETH
Total Volume: 34,357.41 ETH.
Twitter Account: @coolcatsnft
Website: https://www.coolcatsnft.com/
Discord: Cool Cats
6. The cryptoDads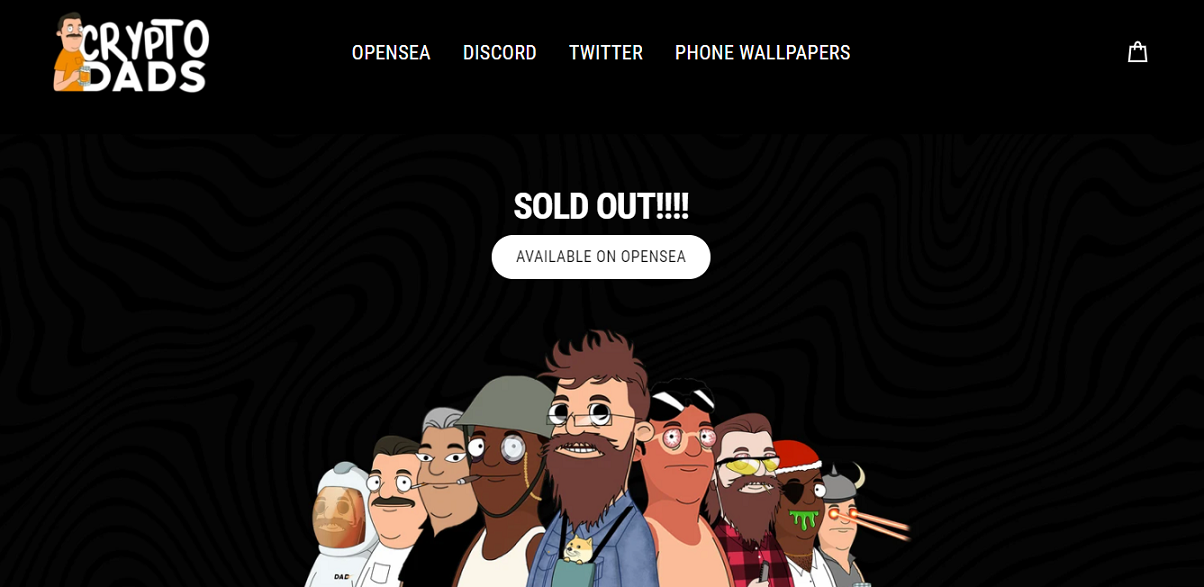 The CryptoDads is a collection of randomly generated 10,000 art pieces. Some of the greatest dads select this collection of incredible art pieces. Each dad detects themselves in the center of dread and agitation and dives into the dark chasm of damn coins and precious jpegs of rocks.
Having membership of CryptoDads permits you 100% innovative and commercial rights. These features make them popular among the people.
Average Price: 1.28ETH, an average of 7 days     
Owners: 6823 Owners
7 Day Volume: 4,056.8 ETH
Total Volume: 7,042.51 ETH.
Twitter Account: @CryptoDadsNFT
Website: https://www.cryptodadsnft.com/
Discord: CryptoDads
7. Mutant Ape Yacht Club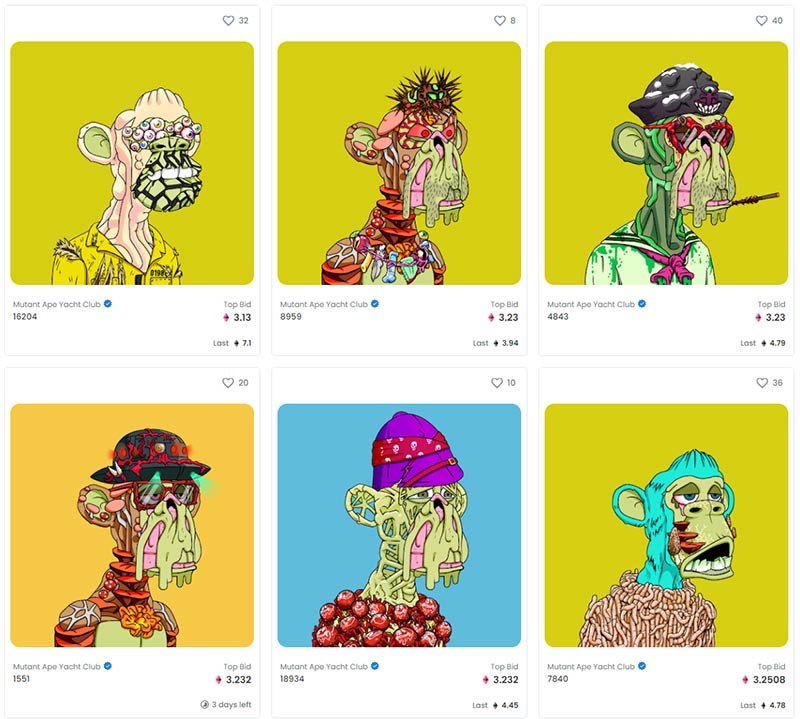 The Mutant Ape Yacht Club is a massive compilation of 20,000 mutant apes. Mutant ApeApe results from the exposure of previous Bored Ape to the bottle of mutant serum. In addition, the process of minting can also lead to the creation of mutant apes during public sales.
The designer of these apes tries to put some exclusive elements in every ApeApe to distinguish them from the others.
Average price: 5.04 ETH, an average of 7 days
Owners: 8639 Owners
7 Day Volume: 3,893.15 ETH.
Total Volume: 76,871.37 ETH
Twitter Account: @babymutantape
8. CyberKongz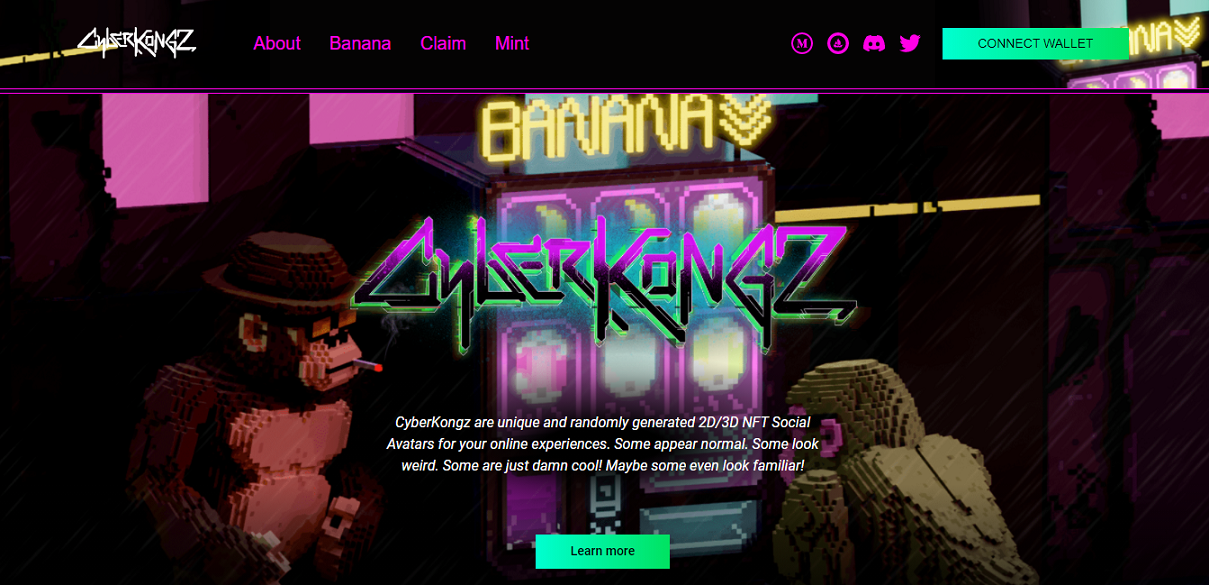 CyberKongz is the exclusive and randomly generated NFTs social avatar. They can be 2D or 3D and customized for the online experience in NFT. This NFT runs on the concept of evolution that took the direction and apes that look so weird wandering around the earth. It has changed the whole reality of the world. These apes have distinct features; some look normal while others appear creepy. Some of them look damn cool.
They are linked with many impactful charities and donate around 10% to them to play their crucial role in making the world better. The launch of distinct features with time makes them advanced. The release of a part named "The Banana Shop" proves to be beneficial for them. It adds perks to their victory by heightening Banana Tokens and the 2D CyberKongz.
Average price: 9.89 ETH, an average of 7 days
Owners: 1254 Owners
7 Day Volume: 3,955.75 ETH
Total Volume: 17,129.31 ETH.
Twitter Account: @CyberKongz
Website: https://www.cyberkongz.com/
Discord: CyberKongz
9. VeeFriends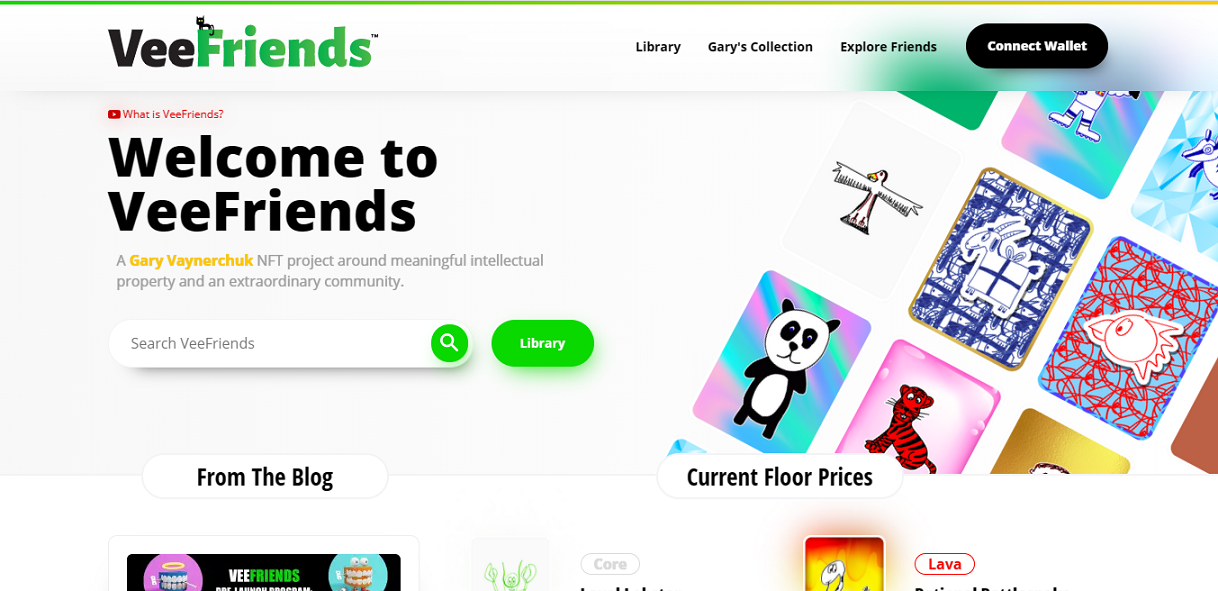 NTF platform, VeeFriends, was developed by Gary Vaynerchuk. It usually provides 10,225 tokens, including admissions tokens, gift goats, and access tokens. To make these tokens appealing and attractive, the owner has customized them with some doodles and drawings. Some unique technology of NFT can back these tokens. Thus, play the role of a rescuer.
This NFT aims to offer the user an opportunity to develop meaningful and intellectual property. It is an ambitious project that reveals what NFTs can do. Through this approach, Gary Vee makes us realize the vitality of NFTs and the sparkle of blockchain.
Average price: 20.83 ETH, an average of 7 days
Owners: 4920 Owners
7 Day Volume: 2,624.55 ETH
Total Volume: 25,550.34 ETH.
Twitter Account: @veefriends
Website: https://veefriends.com/
10. Lazy Lions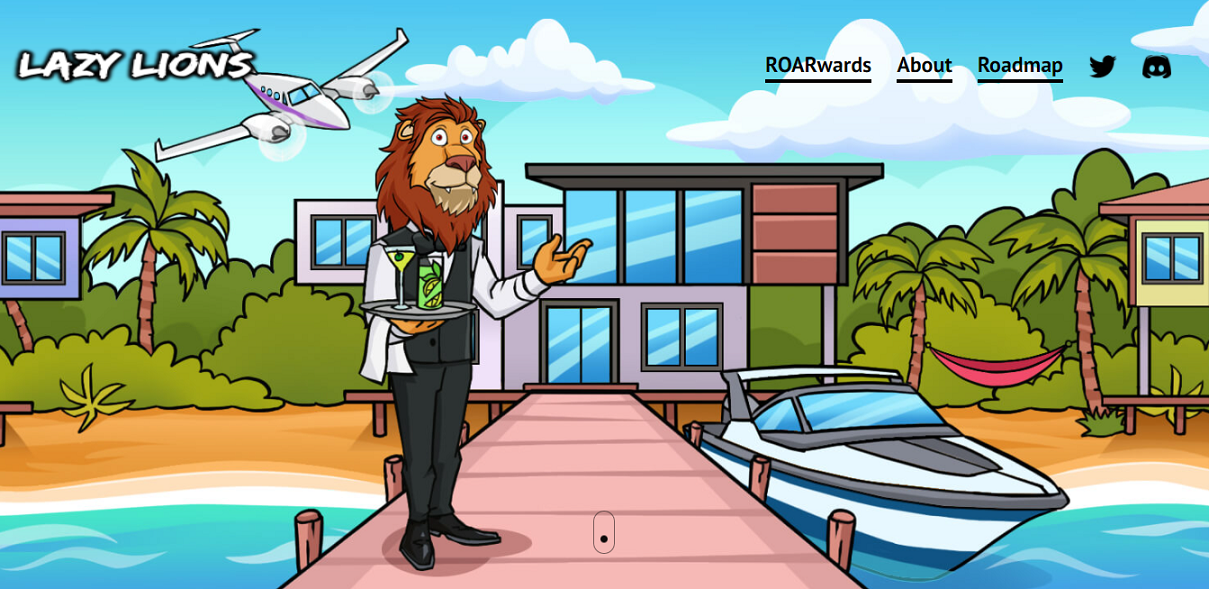 It is a platform for NFT, and the Ethereum blockchain is the host. All the aspects of the lazy lion are unique and super-remarkable. The owner has customized over 160 traits for each Lazy Lion. These characteristics include clothing, mane, expressions, and more. It also offers a secure and secretly located place for the VIP members of the Lazy Lion community. This place is known as Private Island, and exclusive access to this is damn cool.
Average price: 1.32 ETH, an average of 7 days
Owners: 4390 Owners
7 Day Volume: 2,584.52 ETH
Total Volume: 8,114.28 ETH
Twitter Account: @LazyLionsNFT
Website: https://www.lazylionsnft.com/
Discord: Lazy Lions
5 New NFT Projects
Living in the present time, we have seen the uplifting of many new projects. Advanced and ungraded projects of NFT are one of them. These plans are super fantastic in every aspect. Their features and traits are appealing and attract millions of people to use them to make digital currency.
Above all, these new projects are out in the market and have gained immense popularity. It is because of their incredible concepts and up-gradation.
Detailed knowledge about them can assist you in your journey of making digital assets through them.
11. Unusual whales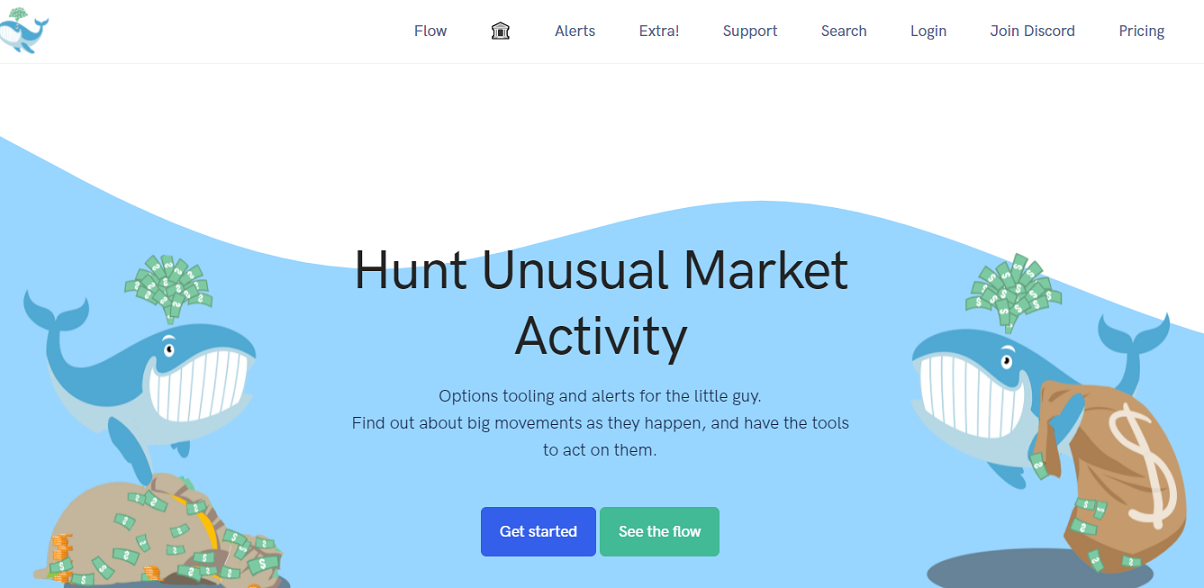 The Unusual Whale is an NFT Project that has 6,969 whales in the project. Each whale has its aspects and characteristics that make them unique and rarer. It has also added easy access to the NFT tools that can assist you in making investments. These tools are beneficial for the members of Unusual Whales.
Average price: 0.09 ETH, an average of 7 days
Owners: 2452 Owners
7 Day Volume: 73.61 ETH
Total Volume: 140.37 ETH
Twitter Account: @unusual_whales
Website: https://unusualwhales.com/
Discord: Unusual Whales
12. Uunicorns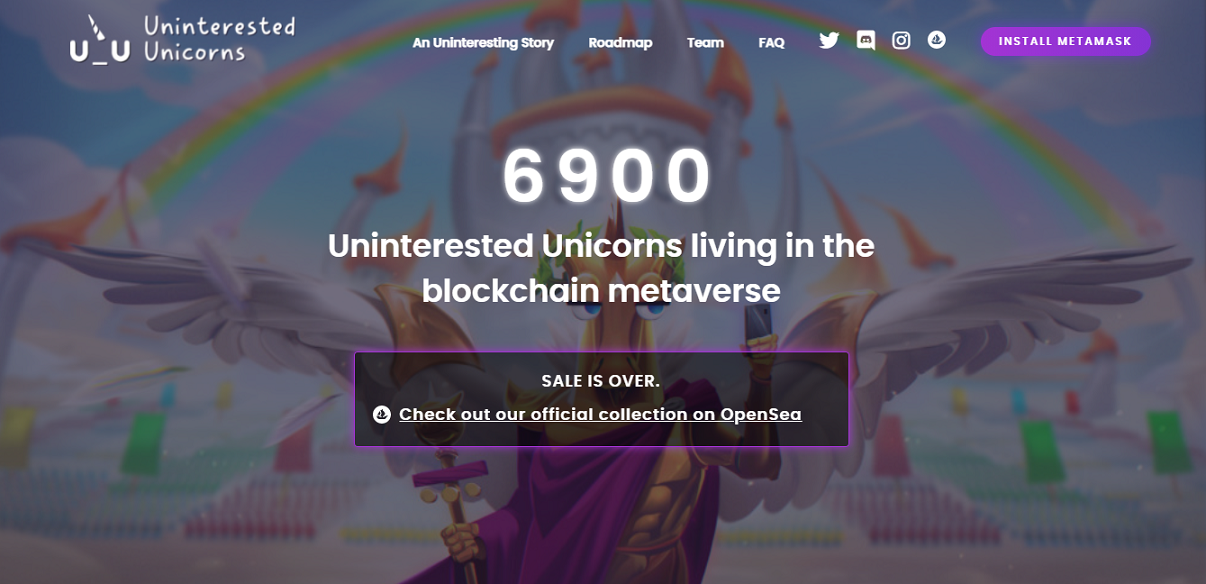 The abbreviation of Uunicorns is Uninterested Unicorns. The Ethereum blockchain is the host of this NFT platform and contains only 6900 U_U. They also won the UniCandy reward that makes them a reliable platform. They aim to provide every facility to their users and membership holders. They want everyone to join them and have a unique and magical experience ahead.
Average price: 0.17 ETH, an average of 7 days
Owners: 2528 Owners
7 Day Volume: 901.41 ETH
Total Volume: 965.1 ETH
Twitter Account: @U_UnicornsNFT
Website: https://uunicorns.io/
Discord: U_Unicorns
13. Doge Pound Puppies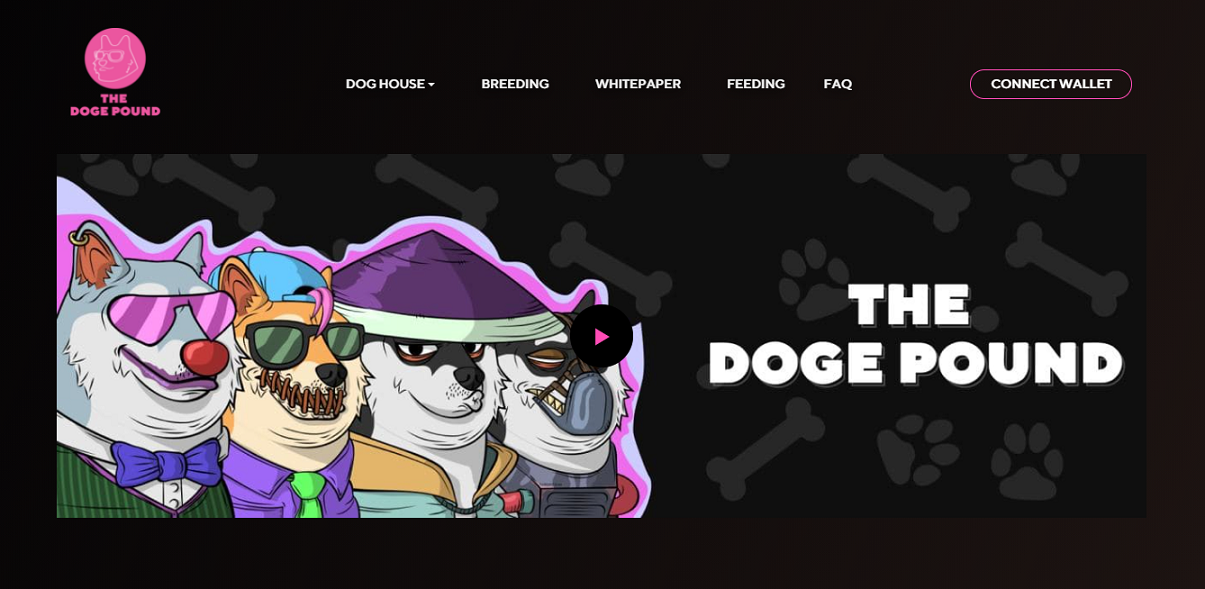 The developers of The Doge Pound created another platform for NFT. It is known as the Doge Pound Puppies. These tokens as puppies are adorable. These cute tokens have remarkable features to unlock. By collecting these puppies and adult dogs, you can get many offers and unlock several unique features.
Average price: 0.29 ETH, an average of 7 days
Owners: 3255 Owners
7 Day Volume: 100.31 ETH
Total Volume: 802.75 ETH                                                                    
Twitter Account: @TheDogePoundNFT
Website: https://thedogepoundnft.com/
Discord: The Doge Pound
14. Dapper Dinos NFT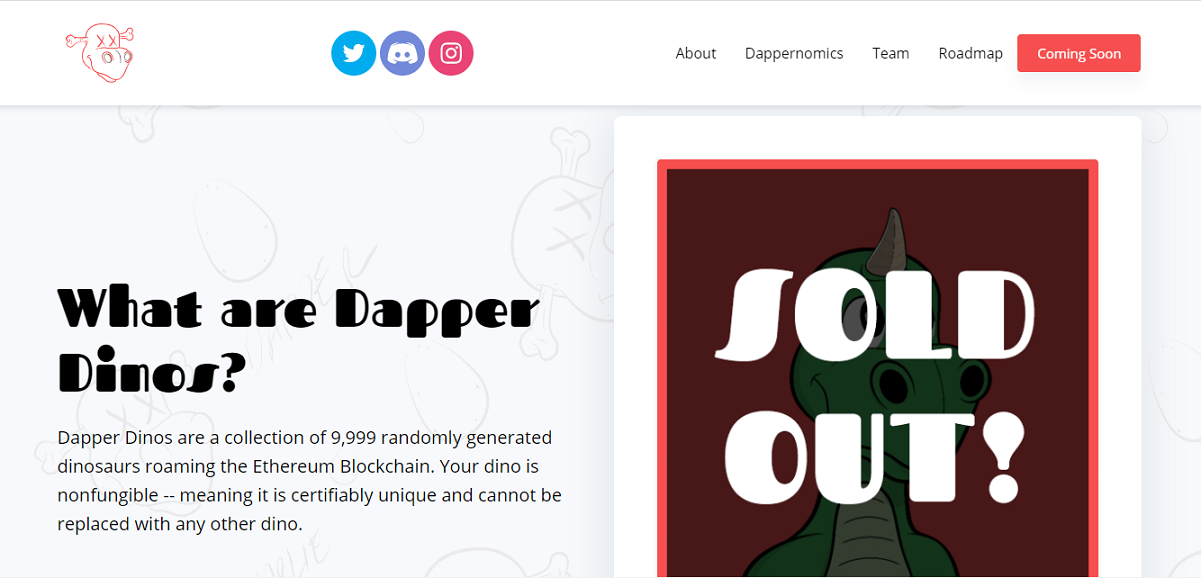 Mesmerizing collection of 9,999 randomly created dinosaurs serve as the pillars of the Dapper Dinos. The Ethereum blockchain is an incredible host and operates its services to the Dapper Dinos as well. The founder of this NFT platform keeps some brilliant aspects in his mind. In addition, he wants to make it family-friendly, kid-loveable, and hyper-collectible. He always wanted to evoke fun and enjoyment from these customized token dinos.  
Average price: 0.39 ETH, an average of 7 days
Owners: 4792 Owners        
7 Day Volume: 2,177.45 ETH
Total Volume: 2,177.68 ETH
Twitter Account: @DapperDinoNFT
Website: https://dapperdinos.com/
Discord: Dapper Dinos
15. Holy cows!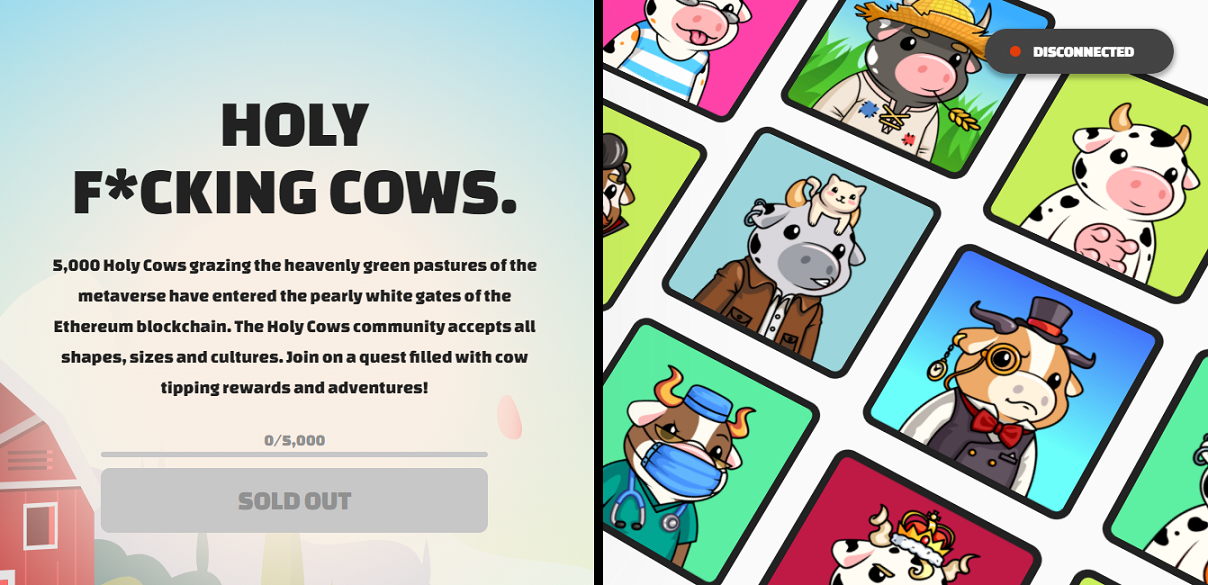 The assemblage of 5,000 holy cows forms other new NFT platforms known as Holy Cows. The Ethereum blockchain, being the host of this NFT, Holy Cows graze the evergreen meadow of the metaverse and enter the pearly white gate of this host. The community of this platform is different and accepts every shape, size, and culture. On joining, these trails offer fantastic rewards, tips, and adventures to the member.
Average Price; 0.13 ETH, an average of 7 days
Owners: 1450 Owners
7 Day Volume: 360.92 ETH
Total Volume: 360.92 ETH
Twitter Account: @HolyCowsNFT
Website: https://www.holycows.com/
Discord: HolyCows NFT
5 Upcoming Projects
24/7 upcoming NFT projects updates: follow @nftisle
There are some projects of NFT the owners have driven who's planning out. Thus, they are in the process of release. These projects are under construction zone and will be released one day to achieve victory.
The advancement and features of these upcthe owners have done whose planning coming NFT projects mark them distinguish. The launch of more and more NFT projects ensures the worth and demand in society. If you feel that this can be your source of income or do something in this field, go ahead. You can find achieve something if you put in some effort as there are many options for you.
16. Universe in a Cube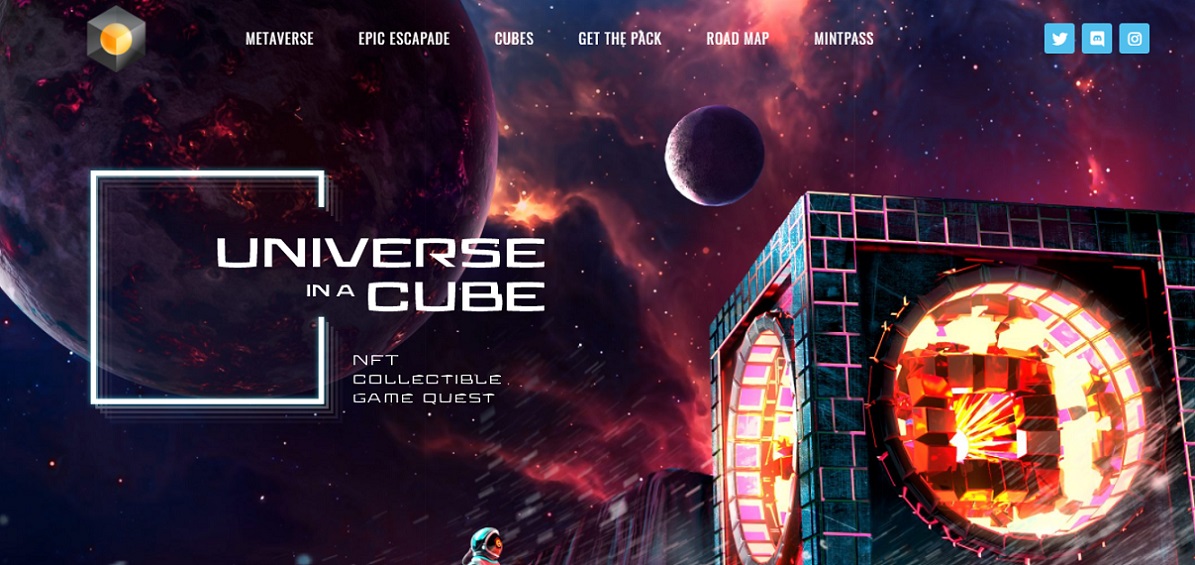 NFT is planning to build a site here. The NFTs have a tie-in to future games as the theme. There are 25000 cubes total, which form 10,000 packs. Further, each group comprises 2 to 5 cubes. This platform will offer superb features to all users to please them.
Average price:  0.09 ETH per pack
Twitter Account: @uCubeNFT
Website: https://ucube.io/
Discord: Universe in a Cube
17. Reflective Collective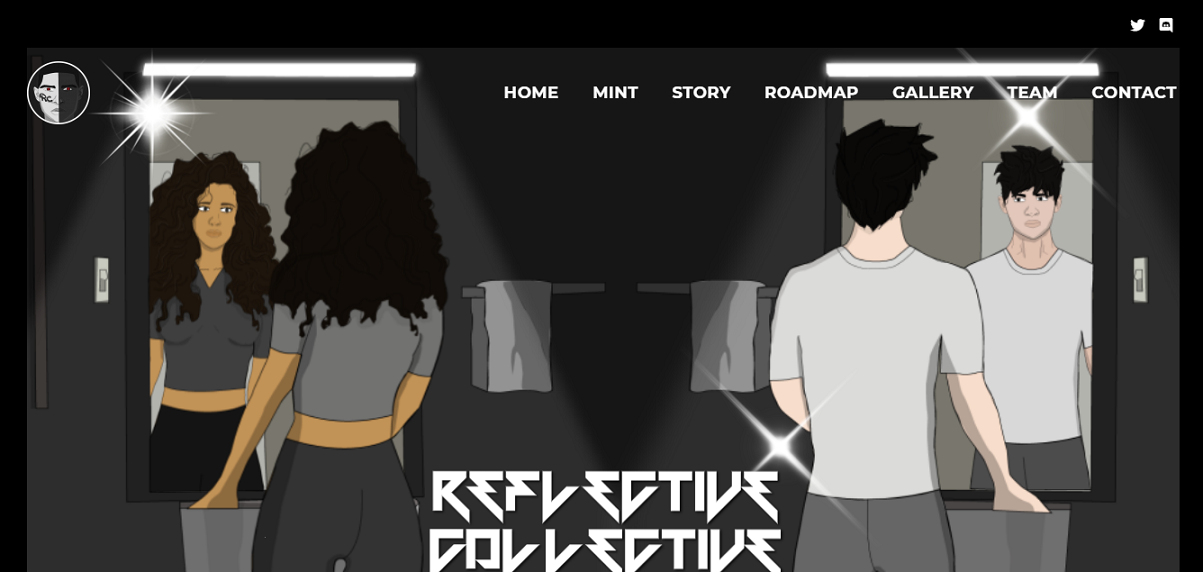 It is another NFT that has a collection of 10,000 tokens. This platform arises intended to build a robust community that loves art and fashion. Digital artist Jay Cheri is an essential part of the team launching this NFT. He is also associated with fashion design. This store is all ready to set and customize the apparel on-demand. They are also offering 50% off the entire store on the release in the market. If you are looking for the most refined taste in art, wait for it. You will be amazed.
Average price: 0.08 ETH
Twitter Account: @ReflectiveCLTV
Website: https://reflectivecollective.io/
Discord: Reflective Collective
18. Inglorious Orcs Brawl Party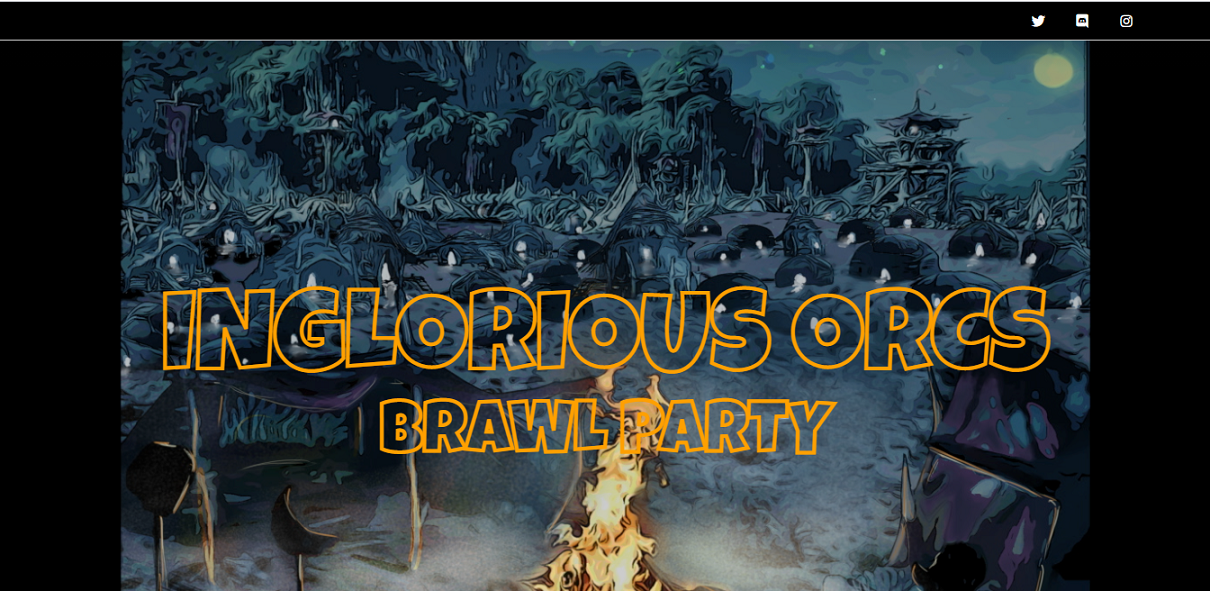 The team of Inglorious Orcs Brawl Party has not announced its release yet. It is a mesmerizing platform for NFTs and comprises a collection of 10,000 hand-drawn NFTs. The host of this NFT is the Ethereum blockchain. The Inglorious Orcs are the heirs of an old forgotten horde.
Twitter Account: @IngloriousOrcs
Website: https://ingloriousorcsbrawlparty.io/
Discord: Inglorious Orcs Brawl Party
19. Dark Zodiac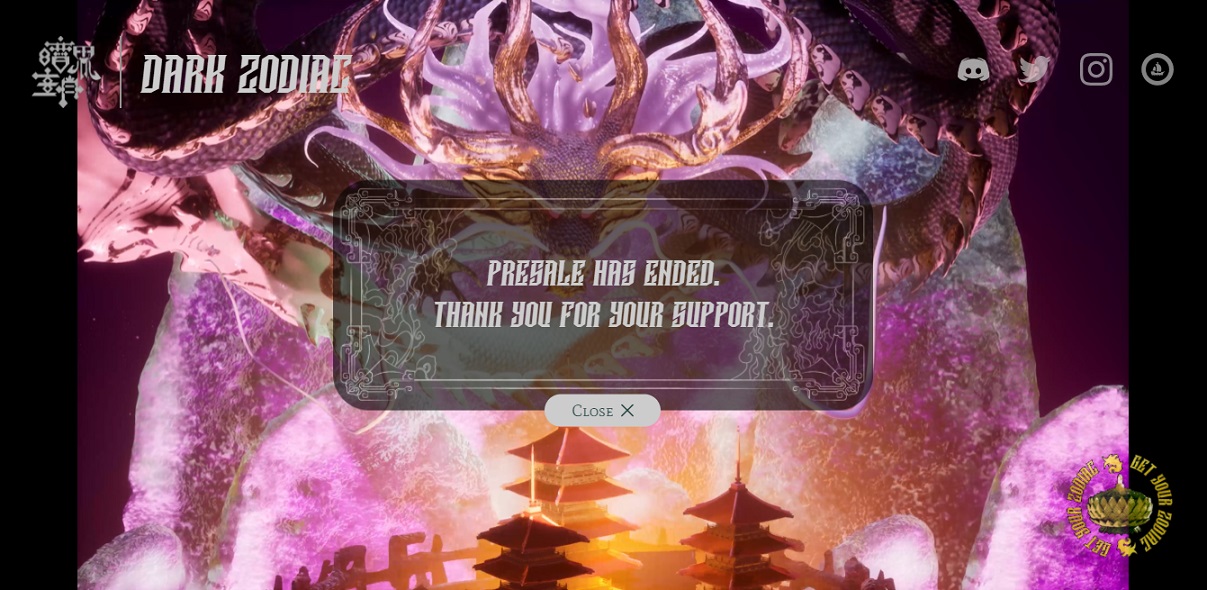 Immortalized on the Ethereum blockchain, this NFT contains non-generative 3D collectible art. The developers have tried to like them with real zodiac signs to entice the people. Dark Zodiac is a collection of 3,876 customized tokens. The twelve Chinese Zodiac folklore is the real inspiration behind the release of Dark Zodiac. However, it will appeal to many users because of the rare concept. This NFT will be in the markets soon.
Twitter Account: @DarkZodiacNFT
Website: https://darkzodiac.com/
Discord: Dark Zodiac
20. Drunken Pandas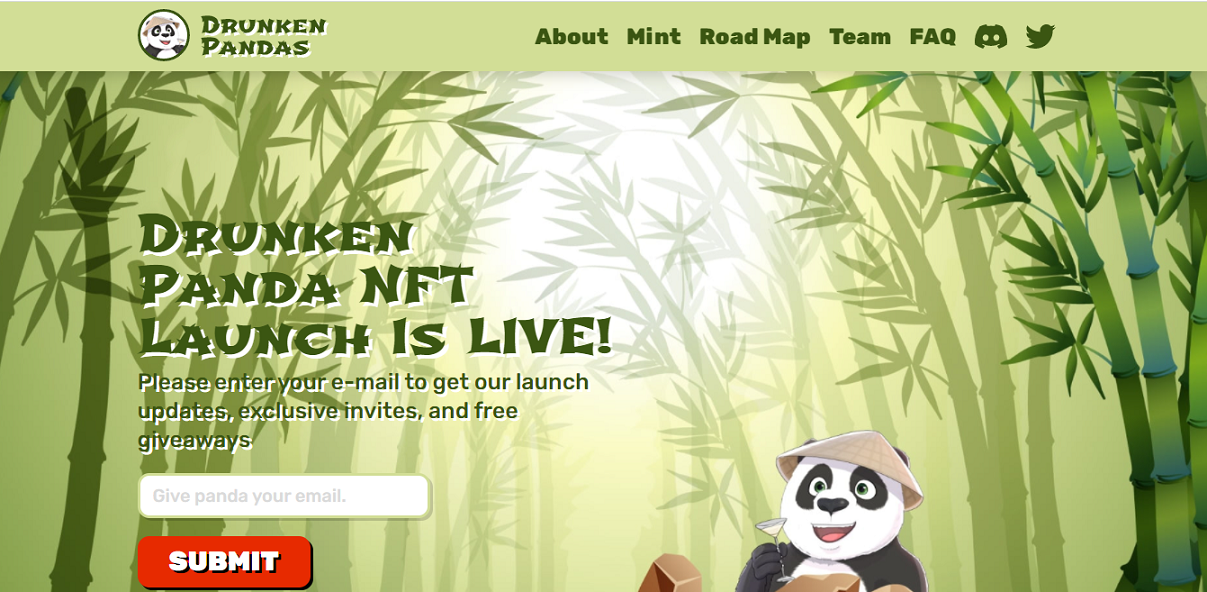 This platform for NFT has such a cute concept story that captivates many users to be the membership holders. They have 10,000 pandas ready to be adopted. They have hired an excellent graphic and art team to make it appealing. They have designed it all with the concept of human thoughts about these cute, giant friends. These pandas have the traits of over 100, making every one of them unique from the other. They have six creative, particular, and innovative forms of pandas. Everyone gets them.
Twitter Account: @NFTDrunkenPanda
Website: https://drunkenpandas.io/
Discord: Drunken Pandas NFT
Conclusion
To sum up, we need to know how significant things like NFTs have become in our lives. First, they are a safer method to keep your money as compared to the present-day banking systems. Blockchain offers first-level security to your digital currency, holding it secure from all the hackers and stealers. In the present era, its vitality has uplifted the concept of purchasing digital arts and more. 
There is also a concept that the tokens of NFTs store additional information associated with music, art, videos, pictures, and more. This article is a roadmap with many options for NFTs. You can choose any of them that you think will suit you the best. All of them are specific in traits and features. They customize tokens from every NFT in such an attractive manner that you feel attracted to them.
However, the hype of NFTs is worth the importance it holds. People are more towards online and digital currencies as the demand of today and the security issues. The idea of developing NFTs has revolutionized the world and makes a lot of things easy for humankind. This article offers you an efficient guide if you are searching for some reliable and successful NFTs.
Related